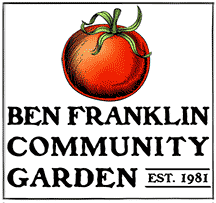 How to Get a Garden Plot
A waiting list is maintained for everyone who wishes to garden at Ben Franklin Community Garden.
First, returning gardeners are offered the opportunity to have a plot. Any plots that remain will be offered to individuals on the waiting list on a first-come, first-served basis.
Please complete and submit the form below to be added to the waiting list. If you prefer, contact the OBCDC office:
Old Brooklyn Community Development Corporation
2339 Broadview Road, Cleveland, OH 44109
Phone: 216.459.1000