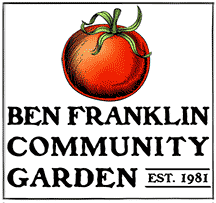 Calendar / Events
Proposed dates for 2017 – Subject to change
Garden Opening
Saturday, May 13, 2017 weather permitting.
Unfortunately, weather did not permit! The projected opening is now May 20th. Stay tuned!
Saturday Morning Coffee
June 10, July 8, August 12, 2017
9:00 a.m. at the Garden
Ice Cream Social
Wednesday, July 12, 2017
6:00 p.m. Bring a chair! More details to follow.
Harvest Picnic and Annual Meeting
Saturday, September 9, 2017
Noon at the Garden
Garden Closing
Saturday, October 14, 2017
---