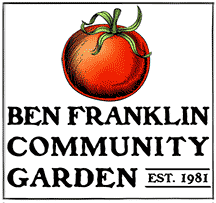 Calendar / Events
Proposed dates for 2018 – Subject to change
Fundraiser
Saturday, April 14
6-9:00 p.m.
Sachsenheim Hall
M.A.D. Club Gilmour Academy Chapter all-you-can-eat pancake breakfast fundraiser
Saturday, 4/21 from 9 a.m.–1 p.m. Proceeds benefit the Hunger Center Gardens tended by the students!
https://www.makeadifferenceclub.org/single-post/2018/04/10/Gilmour-Chapter-pancake-breakfast-will-fuel-a-successful-gardening-season
Volunteer days
Saturday, April 21
Sunday, April 22
10 a.m. – 2 p.m. at the Garden
Kick-off Meeting
Tuesday, May 1
6:00 p.m. at Brooklyn Senior-Community Center, 7727 Memphis Ave., 44144
First Timers Meeting
Saturday, May 5
10:00 a.m. at the Garden (classroom Building)
Garden Opening
Saturday, May 26, 2018. THE GARDEN IS OPEN!
Targeted for Saturday, May 12 (conditions permitting). Conditions should improve enough to be able to stake the Garden on Saturday, May 26. You can help the effort by joining the staking crew at 8 a.m. If all goes well, we can open later that day!
Ceremonial Garden Opening
Saturday, May 26
10:00 a.m.
The Honorable Marcy Kaptur, U.S. Representative, Ohio's Ninth Congressional District will visit for a special Garden Opening ceremony. All are invited to attend.
Garden Blessing
Monday, May 14 Postponed until Monday, May 21
6:00 p.m. at the Garden
Rev. Douglas Brown, pastor of Mary Queen of Peace Parish
Pedal for Prizes
Saturday, May 19
approx. 10:30 a.m. to 1:30 p.m. – the Garden is one of 20 Old Brooklyn "destinations" during this neighborhood event. Pedal for Prizes info.
Saturday Morning Coffees – 2nd Saturdays
June 9, July 14, August 11
9:00 a.m. at the Garden (classroom building)
Ice Cream Social
Wednesday, July 11
6:00 to 8:00 p.m. at the Garden. Bring a chair! Free ice cream. Hot dogs/brats $1.50; water/soda $.50, chips $.50. 50/50 raffle.
Open House
Saturday, August 18
10am – Noon or 4pm –6pm for refreshments and guided tours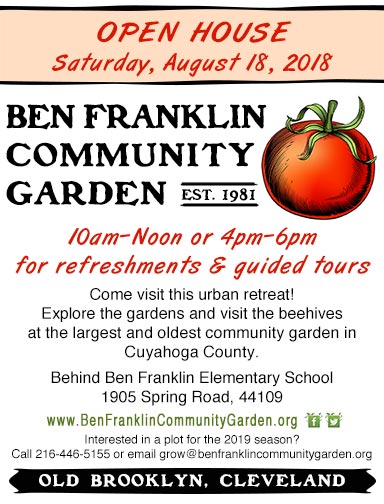 Harvest Picnic and Annual Meeting
Saturday, September 8
Noon at the Garden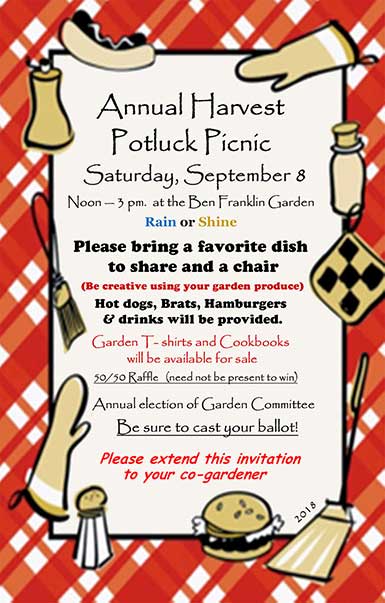 Garden Closing
Saturday, October 13
All plots must be closed out by 4:00 p.m.
---