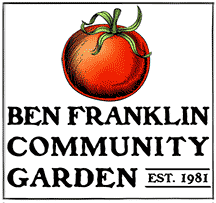 Calendar / Events
Proposed dates for 2020 – As they become available and subject to change – At the Garden unless otherwise noted.
Please check all bulletin boards for details, reminders, and added events. If you would like reminders and announcements by text message or email see Remind. Also, subscribe to our email newsletter:
Winter Seed Pick-Up
Saturday, February 22
Time 11:00 a.m. – 2:00 p.m.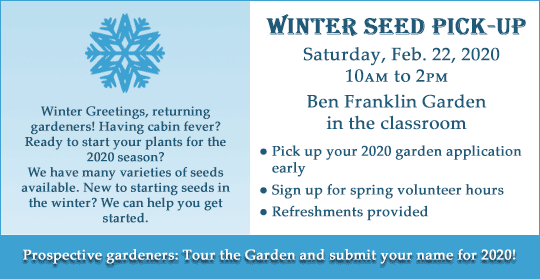 Fundraiser
Saturday, April 18 POSTPONED – SEE Virtual Fundraiser Sept. 12

NOTICE: As the health and safety of our supporters is our prime concern, we are suspending ticket sales to the Spring Fling fundraiser. Please stay tuned as we evaluate the situation and alternatives. Thank you for your understanding.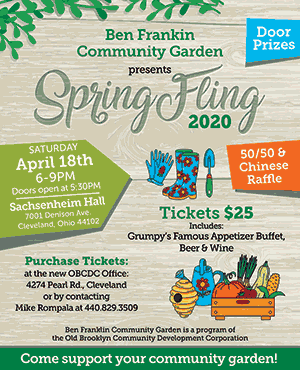 Kick-off Meeting & Seed Pick Up
Monday, May 4 – CANCELLED
Seeds will be available at the Garden after opening.

First-Time Gardener Meeting
If you have an already scheduled appointment, please arrive at the agreed upon time. If you don't have an appointment you can talk with a Ben Franklin Garden Committee Member about your plot when the garden opens.
Garden Opening
Monday, May 25, all sections are open.
Pedal for Prizes
Saturday, May 16 (Postponed due to COVID-19)
visit pedalforprizes.org for more info.

Plant Sale
Saturday, May 23
10 a.m. to 3 p.m.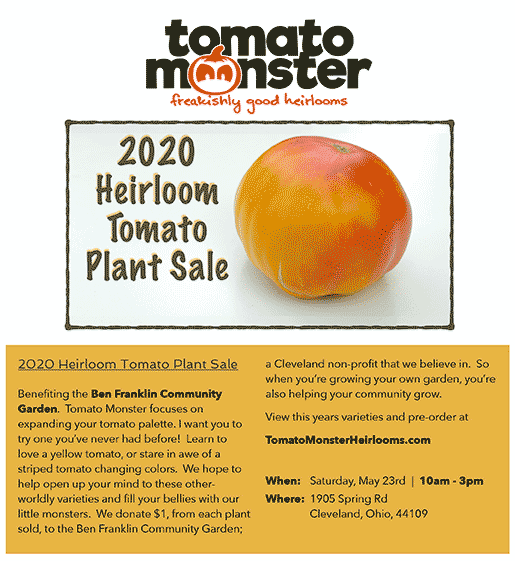 Ice Cream Social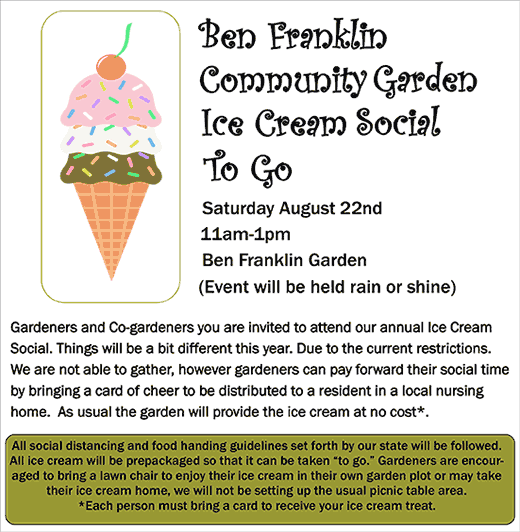 Fundraiser Raffle & OPUS 216 Concert
Saturday, September 12
Live on Facebook 1:00 pm. See flyer for details about our virtual fundraiser raffle.
Printable flyer | Details.
Harvest Picnic and Annual Meeting
Saturday, September 19 (Provisional)
Noon

Garden Closing
Saturday, October 17
4:00 p.m.
---