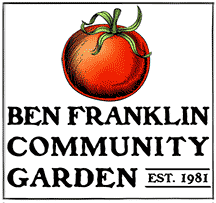 Calendar / Events
Proposed dates for 2019 – Subject to change
Winter Seed Pick-Up
Saturday, February 16
10:00 a.m. – 2:00 p.m.
Garden (classroom building)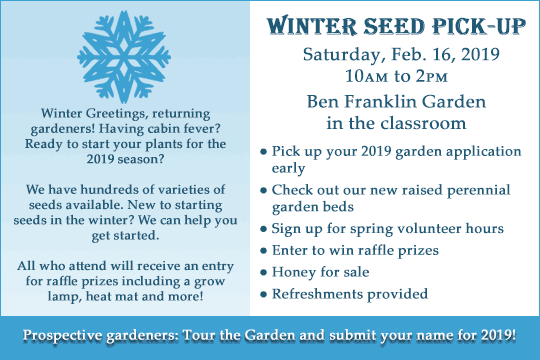 Fundraiser
Saturday, April 6
5:30 – 9:00 p.m.
Sachsenheim Hall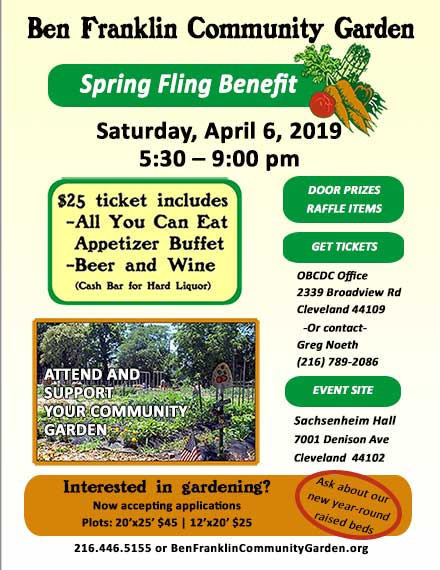 Kick-off Meeting
Tuesday, May 7
6:00 p.m. at Brooklyn Senior-Community Center, 7727 Memphis Ave., 44144
First Timers Meeting
Saturday, May 11
10:00 a.m. at the Garden (classroom building)
Plant Sale
Howling Fox Heirloom Tomatoes
Sunday, May 19
11:00 a.m. to 3 p.m. at the Garden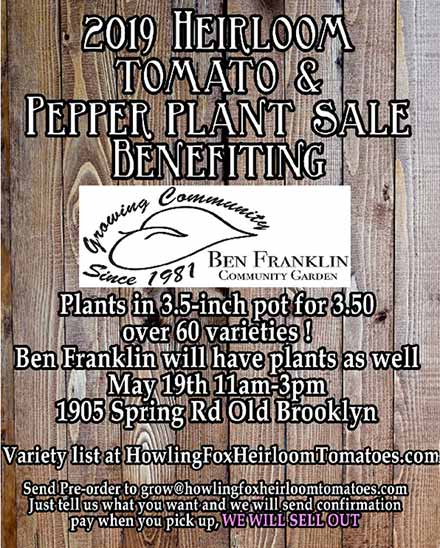 Garden Opening
Targeted for Saturday, May 18 (conditions permitting)
Saturday, May 25
The Garden is OPEN
Pedal for Prizes
Saturday, May 18
approx. 10:30 a.m. to 1:30 p.m. – the Garden is one of 20 Old Brooklyn "destinations" during this neighborhood event. Pedal for Prizes info.
Garden Blessing
Wednesday, June 12
5:15 p.m. at the Garden
Rev. Douglas Brown, pastor of Mary Queen of Peace Parish
Saturday Morning Coffees – 2nd Saturdays
June 8 (Meet & Greet), July 13, September 21 (no August event—see Open House below
9:00 a.m. at the Garden (classroom building)
Ice Cream Social
Wednesday, July 10
6:00 to 8:00 p.m. at the Garden. Bring a chair! Free ice cream. Hot dogs/brats $1.50; water/soda $.50, chips $.50. 50/50 raffle.
Open House
Saturday, August 17
11:00 a.m. to 4:00 p.m.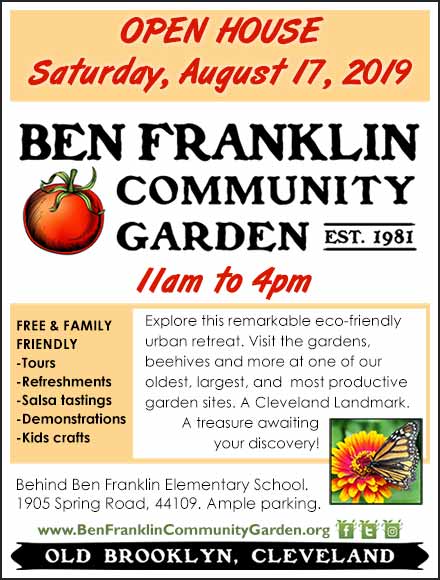 Harvest Picnic and Annual Meeting
Saturday, September 14
Noon to 3pm at the Garden

Garden Closing
Saturday, October 12
All plots must be closed out by 4:00 p.m.
---