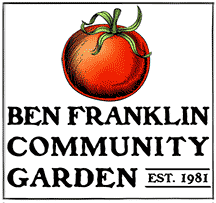 Calendar / Events
Proposed dates for 2019 – Subject to change
Winter Seed Pick-Up
Saturday, February 16
10:00 a.m. – 2:00 p.m.
Garden (classroom building)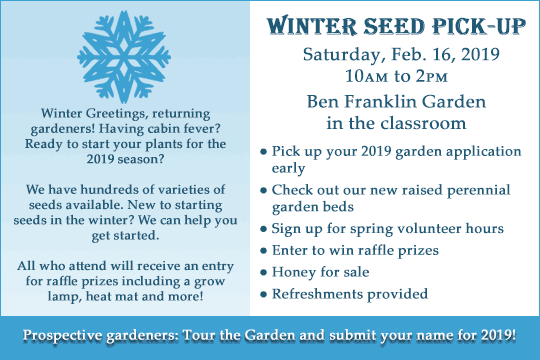 Fundraiser
Saturday, April 6
5:30 – 9:00 p.m.
Sachsenheim Hall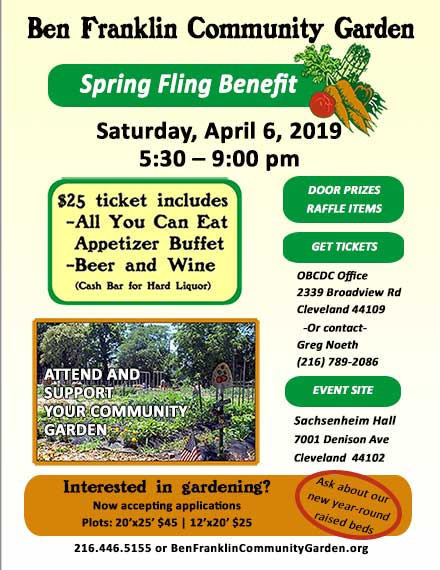 Kick-off Meeting
Tuesday, May 7
6:00 p.m. at Brooklyn Senior-Community Center, 7727 Memphis Ave., 44144
First Timers Meeting
Saturday, May 11
10:00 a.m. at the Garden (classroom building)
Plant Sale
Howling Fox Heirloom Tomatoes
Sunday, May 19
11:00 a.m. to 3 p.m. at the Garden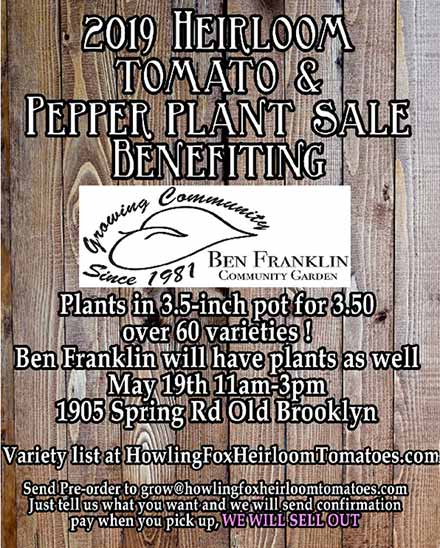 Garden Opening
Targeted for Saturday, May 18 (conditions permitting) New target is Saturday, May 25 (if conditions permit)
Garden Blessing
Date TBD
6:00 p.m. at the Garden
Rev. Douglas Brown, pastor of Mary Queen of Peace Parish
Pedal for Prizes
Saturday, May 18 – Tentative
approx. 10:30 a.m. to 1:30 p.m. – the Garden is one of 20 Old Brooklyn "destinations" during this neighborhood event. Pedal for Prizes info.
Saturday Morning Coffees – 2nd Saturdays
June 8, July 13, September 21 (no August even—see Open House below
9:00 a.m. at the Garden (classroom building)
Ice Cream Social
Wednesday, July 10
6:00 to 8:00 p.m. at the Garden. Bring a chair! Free ice cream. Hot dogs/brats $1.50; water/soda $.50, chips $.50. 50/50 raffle.
Open House
Saturday, August 17
Time TBD
refreshments and guided tours
Harvest Picnic and Annual Meeting
Saturday, September 14
Noon at the Garden
Garden Closing
Saturday, October 12
All plots must be closed out by 4:00 p.m.
---